Particle counting and time of flight (APS) testing
Emmace offer particle counting of aerosol at different concentration levels. For low levels (e.g. clean room concentrations) we use Lighthouse APEX particle counters from 0.2 to 10 µm which enables determination of PM2.5 and PM10.
For higher aerosol particle concentrations and in combination of simultaneous determination of the aerodynamic particle size we use the Aerodynamic Particle Sizer 3321 from TSI.
Contact us to discuss a tailor-made investigation.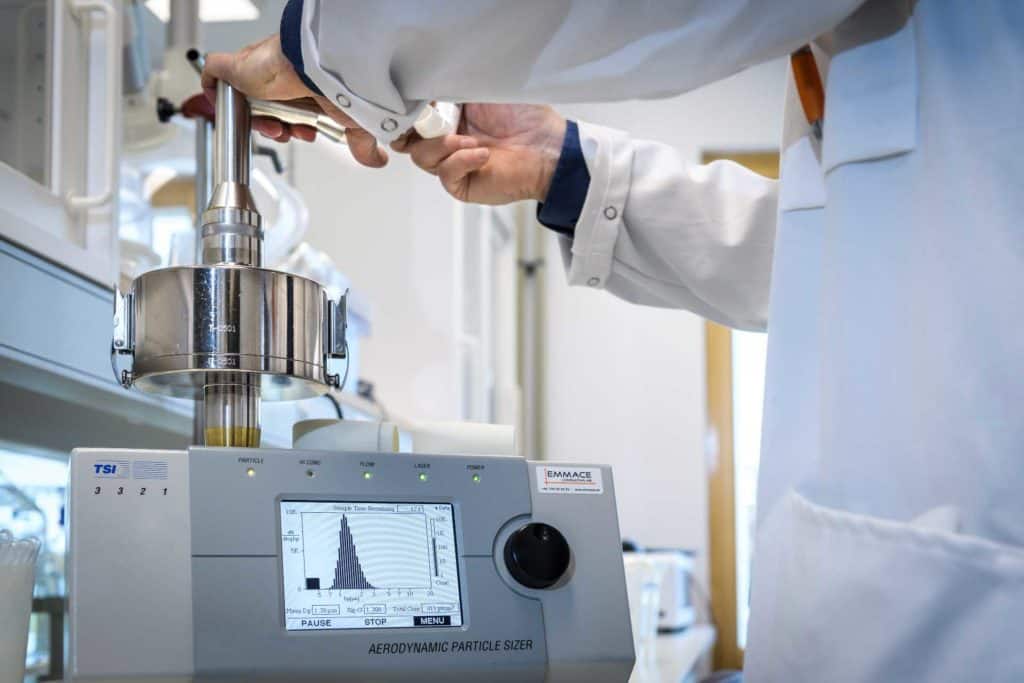 Read More About Emmace Work