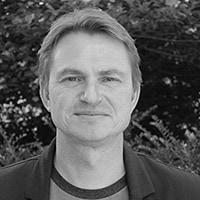 Dr. Svensson has over ten years of experience in analytical and inhalation science at big pharma and has been dedicated to characterization of inhaler products using a wide range of techniques and instruments.  He has for several years been managing projects in the core of new inhaler device platform development within AstraZeneca. Dr Svensson founded Emmace Consulting in 2011.
Peter Elfman
Laboratory Manager
Mr. Elfman is a MSc in Chemical Engineering with over 17 years experience of R&D work with aerosols and medical devices within AstraZeneca. As a Senior Scientist in the Analytical Science department at AstraZeneca, he was involved in medical device development (inhalers), aerosol characterization, formulation development, stability studies, validation and development of test methods and equipment, laboratory automation (e.g. development of equipment for inhaler testing), software development and risk assessments. He is very experienced in GMP coordination work and regulatory documentation (especially Module 3 documents for NDA, JNDA and MAA) and in writing answers to questions from regulatory authorities in EU, Japan and the USA (FDA). In recent years Mr. Elfman has taken several university classes within the quality area and has also worked in the packaging industry (Tetra Pak) for three years.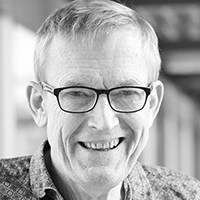 Kyrre Thalberg, PhD
Senior Adviser – Inhalation Product Development | Adjunct Professor – Department of Food Technology, Engineering and Nutrition, Lund University
For almost 30 years, Dr. Thalberg has worked in the field of dry powders for inhalation with AstraZeneca. He has been working with most kinds of dry powder formulation systems and have provided key contributions to a range of successful AZ inhalation products, for instance the Turbuhaler product family.
The toolbox of skills around dry powder inhalers contains selection of raw materials, their compositions and manufacturing processes, and well as physical characterization of formulations (material science), which includes different types of particle size analysis, bulk density and flowability assessment.
Read full CV here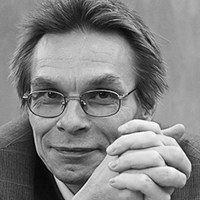 Bo Olsson, PhD
Senior Adviser – Inhalation Science
Dr. Olsson has more than 30 years of experience of inhaled formulations having spent about equal time on CMC and clinical pharmacology at his former employer, AstraZeneca. In 2015 he took a position as senior inhalation consultant at Emmace Consulting AB. His specialty is IVIVC with particular emphasis on predicting in vivo outcomes, such as lung disposition, from in vitro data, and is a well-known author and speaker on this topic. 
Read full CV here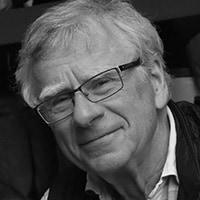 Lars-Magnus Bjursten, MD, PhD
Senior Adviser – Biocompatibility Evaluation of Medical Devices
Dr. Bjursten is senior professor at Lund University, Bioimplant research and affiliated professor at UCSD (University of California San Diego, Dept. for Bioengineering) He is board certified specialist in internal medicine as well as clinical immunology and transfusion medicine. He has been working in the international ISO TC 194 committee that is developing the ISO 10993 series of standards for more than 25 years and is chairman of the Swedish mirror committee for 20 years. 
Read full CV here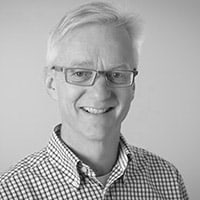 Olle Wannerberg
QA Manager
Mr. Wannerberg is provided with an experience of +30 years from the life science industry both as a Line Manager for up to 40 people and Project Manager. Since more than five years he has been working as consultant in his own company, mainly in the Quality area. Customers range from large Medical Device companies to small start-ups in the Pharmaceutical business. The support to customers focusing on Quality Systems, training and strategies for quality plans/issues connected to Good Scientific Practice, GMP, ISO 13485, 21 CFR Part 820 and ISO 17025.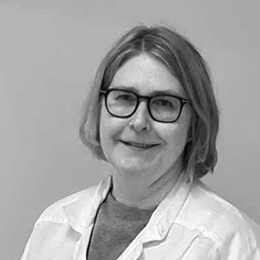 Ann Ohlsson
Senior Analytical Scientist
Ms. Ohlsson has a MSc in Chemical engineering with a degree from Lund University. She has worked in the pharmaceutical industry for more than 25 years as a senior analytical scientist. She has provided analytical support to projects in different stages of development ranging from early stages of development to products approved for market. She has an extensive experience in several areas covering e.g.,
– LC method development and validation
– dissolution testing
– analytical support to formulation and device development
– support to non-clinical studies (Principal Investigator)
– planning and performing stability studies both for development work and according to ICH guidelines
– writing regulatory documents for CTA and NDA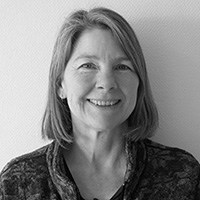 Jackie Stuckel
Senior Inhalation Analyst
Mrs. Stuckel is an expert in delivered dose, impactor testing, and testing using laser instruments.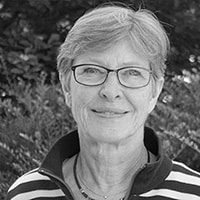 Lena Heintz Wannerberg
Senior Inhalation Analyst
Mrs. Heintz Wannerberg has more than 30 years of experience in experimental work inside pharmaceutical analytical laboratories.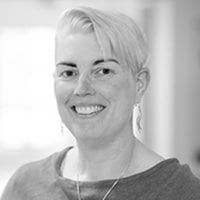 Elisabet Rappe
Senior Analyst
Mrs. Rappe has worked with biocompatibility compliance according to ISO10993 including ISO18562 (Biocompatibility evaluation of breathing gas pathways in healthcare applications), for many years in the medical device manufacturing sector. She has also a hand-on experience re upgrade of biocompatibility documentation files to comply to MDR. Currently, her main responsible is the accreditation for ISO17025 and sample analysis of the ISO18562 tests at Emmace.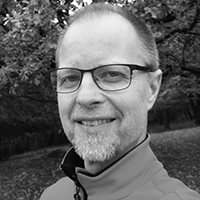 Johan Häkkinen
Analytical Chemist
Mr Häkkinen has a wide experience of working within the field of natural science, emerging from his background as being a graduate in biology as well as analytical chemistry. He has been conducting R&D work with aerosols and medical devices, been main responsible for the environmental and agricultural analyses at an ICP laboratory for a decade and he has also been teaching Physics at high school level.
At Emmace, his main focus is testing of medical devices according to the ISO17025 and ISO18562 standards.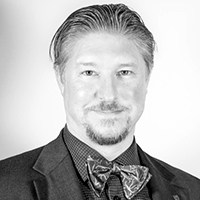 Jonas Jakobsson, PhD
Senior adviser – Aerosol Science and Technology 
Dr. Jakobsson has a background in Chemical Engineering and a PhD in Aerosol Science and Technology with main focus on aerosol technology in clinical applications. He has a broad experience in aerosol science, including several years of developing methods for accurate measurements of lung deposition of inhaled aerosol particles as well as development of technology and methods in environmental aerosol science. Currently his main responsibility at Emmace Consulting is as advisor and technical support in the development of emerging analytical techniques.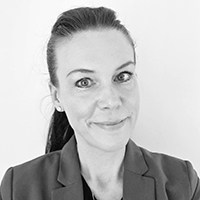 Kristina Busch
Lab administration
Ms Busch has a long background as administrator in different companies. Ms Busch helps with everything from orders, postal service and lab assistance.