Laser diffraction testing of aerosol
The instrument is equipped with an inhalation cell which enables withdrawal of aerosol particles/droplets into the measurement zone using a standard flow control unit or by using a lung.
All types of devices can be assessed with this technique. In addition to the standard output parameters, Dv10, Dv50, and Dv90, it is possible to evaluate the aerosol emptying time and volume from the device.  Anatomical throat models can also be used in the set up so that the measurement is performed on the "lung dose".
Would you like to hear more? Contact us for a discussion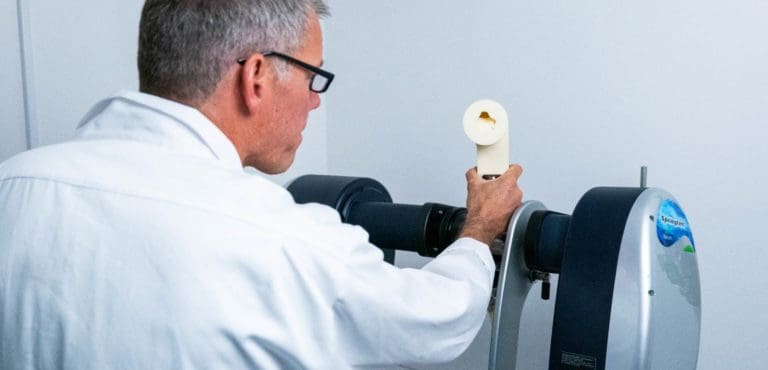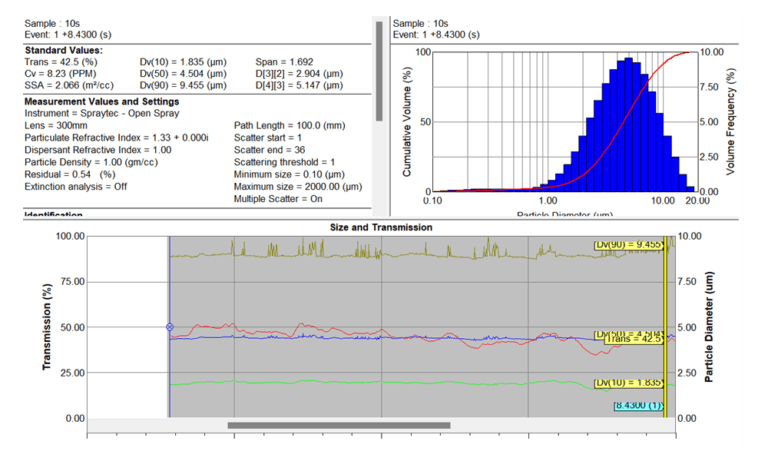 The Spraytec is capable to measure complete particle size distributions in very short time intervals (time slicing
Read More About Emmace Work